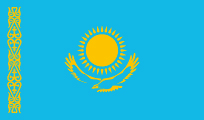 Petroleum Expert Witness Report - Heavy Oil Field
We developed a field development plan for this field in Kazakhstan which contained heavy very viscous oil. The reservoirs associated with the field are shallow lying and are primarily shallow marine sandstones.
This included a geological, and reservoir engineering assessment to determine the optimum production method and the producible reserves associated with the field. Fully developed a field development plan for a scheme utilising steam injection on a 5 spot pattern to produce the field.
As part of the work we developed a reservoir model and a full subsurface and surface development plan, generated development and operating costs using our NETCO$TER cost Evaluation Software. A valuation was also carried out.
The assessment was used by the expert witness for the defence under a claim pursued under UNCITRAL rules at the Arbitration Institute of the Stockholm Chamber of Commerce.