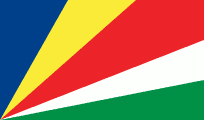 Field Development Assessment and Valuation, Seychelles
We Implemented Pre-Conceptual Field Development Planning for two prospective oil and gas fields located in offshore Coevity Island in the Seychelles. We developed subsurface and surface field development plans for the 2P case associated with each of the prospects. The prospects were located in Shallow water and were to be developed with wellhead platforms tied back to production facilities on the island.
We also implemented pre-FEED for the developments and developed a cost assessment using the NetCo$ter system and a discounted cash flow valuation for each property. NetCo$ter.