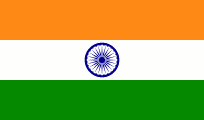 Peer Review Major Oil Field Redevelopment - India
We were contracted to conduct peer reviews of a Conceptual Design Report and Field development Plans for two new extensions to an existing major field. We reviewed the available technical data and held consultation workshops with the Client. The review considered subsurface issues, drilling, subsea engineering, facilities engineering, HSE and economics. The ultimate product of the work was a peer review that critiqued the Client's designs, practices and which made suggestions for improvement. A key issue was ensuring that good practice had been adopted during all stages and areas of the design and plan.
Our assessment was intrumental in the Project gaining Sanction from the Company's main board.