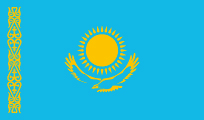 Asset Assessment Oil Field, Western Kazakhstan
We developed an asset evaluation report for a license area in western Kazakhstan that the Client was evaluating for acquisition. Assessed production data, test reports and results, workovers and results including acidisation, forward development plans and costs to arrive at a figure for reserves for the discovered fields. The License area also contained a number of prospective structures, which were assessed to establish the potential upside. The work was conducted as part of the Client's asset acquisition process.
The figures were developed and certified for the 1P and 2P reserves associated with the property in addition an assessment of the license area's prospectivity was also made. All work was conducted in accordance with the Petroleum Resources Management System.