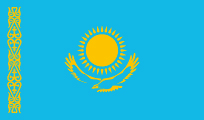 Valuation and Due Diligence - NCSPSA Acquisition, Kazakhstan
We assisted Our Client during its acquisition of ConocoPhillips's 8.4% stake in the North Caspian Production Sharing Agreement (NCSPSA). We carried out technical and financial due diligence and provided valuation services for the duration of our Client's acquisition process which lasted 18 months. The North Caspian Production Sharing Agreement includes these assets: Kashagan, Aktoti, Kairan, Kalamkas A and Southwest Kashagan.
We carried out detailed audits of the seismic interpretations performed and the geological models built for these fields. We also verified reserves determinations and critically assessed field development plans developed by the vendor. We developed independent resource and reserves assessments for each field in accordance with PRMS standards. We developed 1P, 2P and 3P production profiles and associated cost profiles – development and operating costs using our NetCo$ter cost Evaluation Software. We went on to develop economic models and to establish acquisition valuations for each property.
On completion of these audits we went on to check and reassess the acquisition valuations established for each property. We also conducted a detailed fair market valuation of the property. We advised the Client during acquisition completion and negotiation of the Sales Purchase Agreement and presented the technical and financial aspects of the acquisition to our Client's Board. We also carried out detailed audits of the latest field development plans, past costs and construction progress.
For more information follow this link to ONGC Videsh's Website.