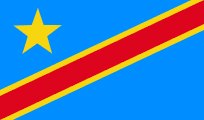 Independent Technical Expert Report - Onshore, Democratic Republic of Congo
We developed an ITER for a Johannesburg Stock Exchange transaction associated with an onshore exploration block in the Democratic Republic of Congo in accordance with guidelines set down by the Exchange. The report set out the prospective resources for the block and was used by the Client as a part of his submission to gain shareholder approval for a farm-in by a Major Oil Company. The Report can be viewed through clicking this link: JSE Circular.
The work also included a re-valuation of the block following the farm in based on discounted cashflow, market and cost methods.