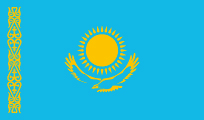 Resource Evaluation and Field Development Plan - Equity/Debt Financing
We acted as an independent Consultant during the Client's development of financing solutions to fund future operations. During the execution of the work we performed a number of services:
Developed a resource statement to PRMS standard for discovered fields, untested contingent resources, and prospective resource in the Client's license area.
Devised appraisal program to fully test discovered fields.
On completion of appraisal program revised the PRMS resource statement to upgrade 1P,2P and 3P Reserves
Prepared Field Development Plans to western investment standards for various stages of development of the project:

Long Term Well Test
Early Production
Full Field Development

Developed cost estimates for future development and operation of the Field using our

NEtco$ter

cost estimating software.
We assisted the Client in marketing the project to a number of potential farminees and loan providers.