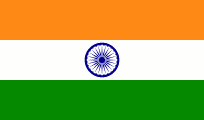 2022 Decommissioning Liability for Offshore Structures and Wells, West and East Coast of India
Developed detailed estimates of the cost - effectively Class 3 AACE estimates[1] - of decommissioning of offshore structures, wells and allied facilities of the Western and East Coasts of India; all structures and well either in place or sanctioned in ONGC's Indian offshore developments were considered.
The purpose of the work was to facilitate accounting of ONGC's Offshore Asset Retirement Obligation, based on latest estimates as per the requirement of Indian Accounting Standard 37 & Guidance Note on Accounting of Oil and Gas Producing Activities issued by the Institute of Chartered Accountants of India (ICAI).
The ultimate purpose of the work is to determine the decommissioning liability for financial year 2022-23 onwards
The work assessed how the Decommissioning requirements would be fulfilled based on :
Current best practice in:

Engineering
Environmental
Safety

Ensuring conformance with regulations
Optimising cost efficiency
Maximising local content
Infrastructure considered included: wellhead platforms, process platforms, platform wells, subsea wells, HPHT wells, umbilicals, platforms, MOPUs, Mooring Buoys, deep water pipelines, wells and subsea systems, and Monopod Platforms.
[1] See the Association for the Advancement of Cost Engineering (AACE) International Recommended Practice No. 18R-97, Cost Estimate Classification System –As Applied in Engineering, Procurement, and Construction for the Process Industries TCM Framework: 7.3 – Cost Estimating and Budgeting, Rev. November 29, 2011