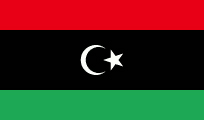 Independent Assessment of License Areas and Fields, Libya
Contracted to perform an Independent Resource Assessment and Valuation of certain exploration licenses and discovered fields in the Cyrenica basin in Libya. The work including assessment of seismic and well data including log and test data as well as the assessment of third-party field reports. Performed a full geophysical, geological and reservoir engineering assessment of all properties to arrive at an independent view of resources which was developed in accordance with the PRMS.
Also developed outline field development plans and full cost estimates for the discovered fields and the prospective resources. Carried out a comprehensive economic assessment of all properties including where appropriate Discounted Cash Flow and Expected Monetary Value analysis. Made recommendations to the client as to which properties he should participate in.
Advised the client on the negotiating stance he should take whilst establishing a hydrocarbon exploitation agreement with the Libyan Authorities. When on to develop Competent Person Reports for four properties that the Client decided to secure rights in.