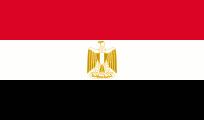 Competent Person Report - License Area, Egypt
We developed a Competent Person Report for this license area in Egypt which includes a field and a number of prospects. We established the 1P,2P and 3P reserves for the property along with a statement of prospective resources. The Report was developed to PRMS standards and in accordance with the AIM Guidance Note for Mining, Oil and Gas Companies published in June 2009. The work also assessed the value of the property through discounted cash flow and fair market valuations.
We developed a reservoir simulation model for the field. The work was based on a PETREL model of the field, which was audited prior to establishing it as a basis for the dynamic reservoir model. Eclipse Black Oil Simulator was used to establish a model and to perform the optimisation work.
We carried out modelling to determine optimum configuration for a gas re-injection scheme. We also carried out conceptual field development planning to determine the associated surface production scheme. We used WellFlo® to develop hydraulic performance curves for the production wells.